The 5 Best Hotels in Cinfaes, Douro Valley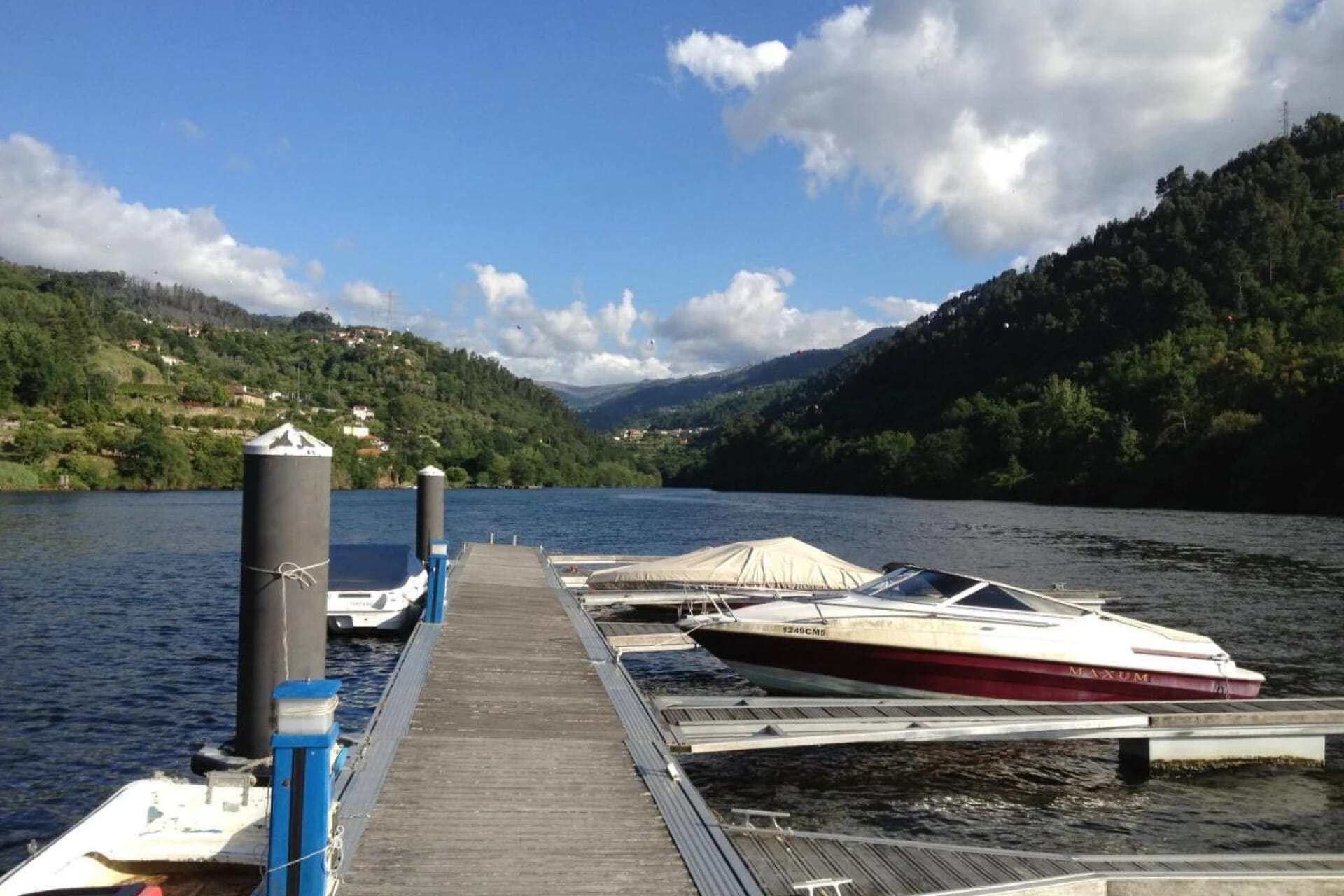 Here is a list of the top 5 hotels in Cinfaes, located in the beautiful Douro Valley:
1. Douro Palace Hotel Resort & Spa
This luxurious and elegant retreat offers world-class accommodations, fine dining, and an array of premium amenities. Set against the breathtaking backdrop of the Douro River and its terraced vineyards, the hotel promises a truly unforgettable experience.
2. Quinta de Nogueira
Quinta de Nogueira is a charming rural hotel set in a beautifully restored 18th-century manor house. Surrounded by lush gardens and vineyards, the hotel offers a perfect blend of traditional Portuguese style and modern comforts for a truly relaxing stay.
3. Casa das Torres de Oliveira
Located in a historic 18th-century mansion, Casa das Torres de Oliveira offers a unique and elegant experience for its guests. With stunning views of the Douro Valley, this boutique hotel provides exceptional service, comfort, and a taste of the region's rich history.
4. Hotel Porto Antigo
Overlooking the Douro River, Hotel Porto Antigo offers a serene and picturesque setting for a perfect getaway. The hotel features comfortable rooms, an outdoor swimming pool, and a riverside restaurant, making it an ideal base for exploring the beautiful Douro Valley.
5. Quinta do Bosque
Quinta do Bosque is a charming rural hotel located in the heart of the Douro Valley, surrounded by terraced vineyards and stunning landscapes. This idyllic retreat offers guests a serene and relaxing environment, perfect for those looking to experience the natural beauty of the region. The hotel is housed in a beautifully restored traditional Portuguese building, blending rustic charm with modern comforts and conveniences.
About Cinfaes of Douro
Cinfaes is a picturesque town nestled in the heart of the Douro Valley, a region renowned for its stunning landscapes, terraced vineyards, and historic quintas. Situated in northern Portugal, this charming destination offers visitors a glimpse into the region's rich history, culture, and natural beauty.
Surrounded by lush hillsides and the winding Douro River, Cinfaes provides a serene escape from the hustle and bustle of city life. The town boasts an array of well-preserved historical sites, such as the Romanesque Church of São Pedro de Cinfães and the medieval Monastery of Santo André de Ancede.
Visitors to Cinfaes can enjoy leisurely walks through the town's narrow cobblestone streets, marveling at the traditional architecture and soaking up the warm and friendly atmosphere. The town offers an array of local shops, cafes, and restaurants, where guests can indulge in delicious regional cuisine and taste the exquisite wines produced in the surrounding vineyards.
Nature enthusiasts will appreciate the abundance of outdoor activities available in the area, including hiking, cycling, and boat tours along the Douro River. The nearby Bestança River Valley, one of the region's best-kept secrets, offers a network of scenic trails and breathtaking viewpoints, perfect for exploring the area's diverse flora and fauna.
Cinfaes
Douro Valley
Hotels in Cinfaes
Hotel in Douro Valley